Publication: Space Matrix
Author: Anoma Baste
Lead - International Client Solutions, Space Matrix Design Consultants
October 2017
"If you want to go fast, go alone, If you want to go far, go with others."
African Proverb
The above phrase touches upon the reason why coworking has taken a new form in shaping the current trend of evolving workplaces. The coworking marketplace is more competitive than ever with more and more operators jumping onto the existing bandwagon globally. As Jack Welch from GE poignantly put it years ago in a slightly different context - "Bring out the three warhorses of competition - cost , quality & service and drive them to new levels."
This is in essence what successful coworking spaces are providing - Better cost,quality and service models.
As big data and IOT create a collaboration overload and diversity is slowly becoming the new norm, market downturn, reverse globalisation and cost savings will remain at the forefront of most organisations. The solution to the above issues for many organisations as well as entrepreneurs is use of coworking spaces and similar concepts. A growth of 30 % year on year within this sector is projected in studies carried out by Colliers in 2016.
The wikipedia definition of coworking is as follows:
Coworking is a style of work that involves a shared working environment, often an office, and independent activity. Unlike in a typical office environment, those coworking are usually not employed by the same organization.
I chanced upon a manifesto for coworking on the world wide web, which was developed by a gentleman called Tony Bacigalupo and went on to be supported by a group of over 2,000 people who are aligned with it. It spells out something unique. It focuses on the culture that a coworking space should inculcate. Coworking was inspired by the collaborative culture of the open source movement and the dynamic empowering nature of information technology. The manifesto spells out a vision for a more sustainable future. It makes one connect all the aspects related to coworking and inquire further into what could be.
Co as in collaborative, collective, conjoint, or connected. These persons and businesses are creating an economy of innovation and creativity in our communities and worldwide. This the manifestos claims is in contrast to the silos and secrecy of the 19th/20th century economy. Oneness, which in many ways is what the current age of open source, social media and transparency promote.
Coworking solutions today form a large segment of space typologies available to those who need it or want to use it today. It is liberating and taps into the essential need for inspiration via collaboration with others in spaces designed specifically from that aspect and not only space efficiency. I've heard this said so often about coworking by experts in the field:
"Coworking is first about the people and then about the work that actually happens in those spaces. "
Factors that affect planning decisions:
Here are three broad factors that should be focused on while planning coworking spaces:
Style of work and therefore the worker typology (broadly the artist vs the fintech guy)
Extent of the shared working environment which may or may not be an office space
Synergies between independent activity and those related to various organisations within.
Today a user is spoilt for choice when it comes to the types of coworking spaces.
They vary based on factors such as client and user profiling. The client is usually the operator or the landlord. At times the landlord could be the operator as well. This may be driven by different intentions. One needs to understand what they are: Is the design driven by an asset management based approach primarily for maximising RE efficiency or is it ideology based for creating a community first - A community that engages nurtures, inspires creativity and innovation amongst its users.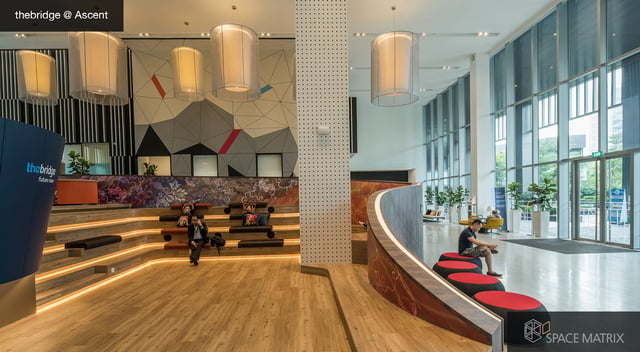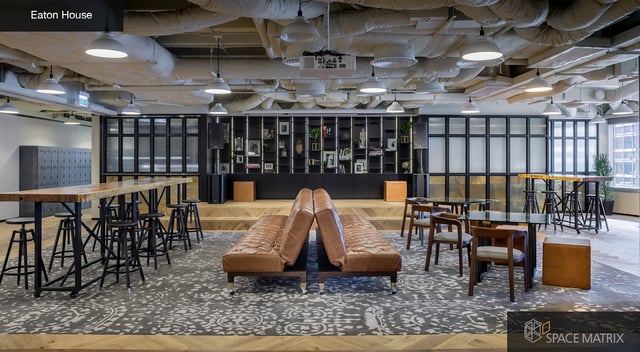 Once the client identifies the correct strata of user profile for the space and the designer is aligned with that , then the vision for the new space can be set up.
Coworking Space Insights:
Space Matrix's research cell carried out a study on coworking spaces in our primary markets of India (3 main metros), Hong Kong and Singapore in April 2017. The surveys were carried out by group of researchers who actually used these coworking spaces as part of their research. While using these locations, they collected the data based on interaction with users & management from these commercial coworking hubs. Observations were made based on predefined parameters and questionnaires that were outlined by our workplace strategy leaders.
Here are the insights regarding a few areas we measured and their relevance to client's planning needs.
1) User profile should be based on the correct growth/performance stage for the coworking community to benefit from. An example would be early stage startups vs companies that are scaling up. It is imperative to consider the location and catchment area from where the users are from. Here is the break up of the users that were observed during our study. We decided to stay away from the generation categorisation intentionally as there are multiple definitions for each cohort group out there today and many fall into multiple generation groups depending on which way you would like to slice the data or what is your reference point.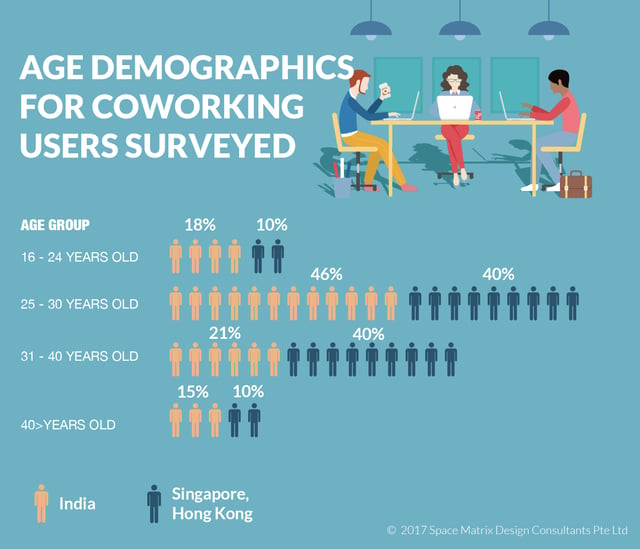 2) Understanding the operator's brand vision and values is imperative. Is the operator looking primarily for an extremely bespoke design versus more focused on something simply functional and flexible, is usually governed by the fact who the space is pitched to and what grade building one is looking at. What vibe does the space promote? How can the design be planned or unplanned to promote this? Again there is no one size fits all, solution. If the spaces are geared to Small & Medium sized Enterprises, SME's who usually have limited marketing budgets - the correct coworking spaces for this strata provide a blank canvas with muted pastel walls with opportunities for SMEs to brand themselves within their leased spaces. The main coworking branding is limited to the reception and front of office spaces.
We noted that in situations where the parent branding for the coworking space is subtle, the ambience and culture became the recall factor. Though on the flip side a few coworking spaces have been very prominent in their branding and provide a sense of being part of something bigger and well established for those (especially individuals or solopreneurs ) looking for an anchor.
The below graph outlines the branding choice available to end users/tenants of coworking spaces.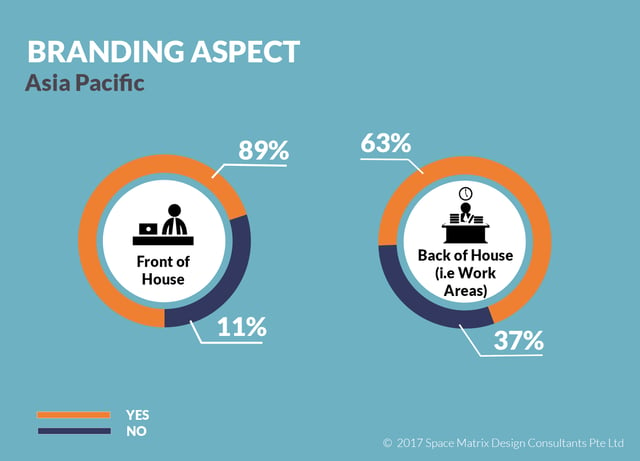 3) Pricing plans and the user's willingness to pay so that the designers can allocate funds and select finishes accordingly. Thus they can assist in providing the best return on investment for the operators and ultimately the users.
4) The space brief and the site constraints should not be underestimated. Understanding the kind of services that the coworking operators would like to provide for their clients is important in the space planning process. Create spaces to facilitate wellness, collaboration lounges, screening rooms , event spaces, bars, pantries etc.To be a successful coworking community, the larger players are focusing on an average of 40,000 Sqft of space (These today range anywhere from 12,000 Sqft to 200,000 Sqft).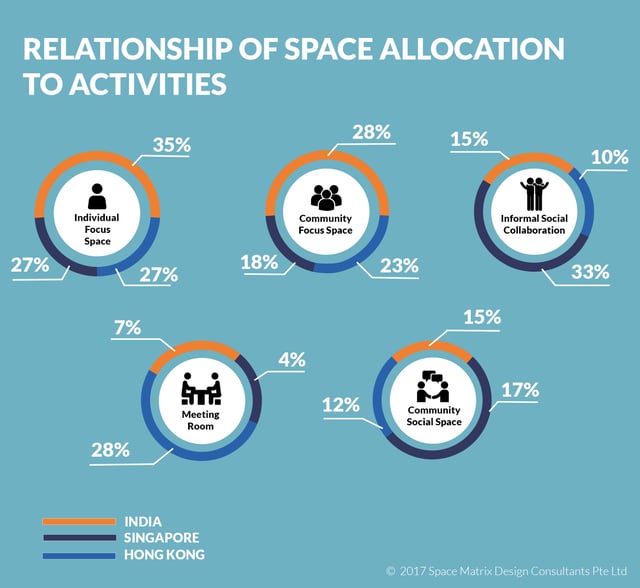 5) Technology and Business Process integration
:
Coworking spaces like new age workplaces are providing remote access, workplace analytics, sensors to promote and enhance the user experience. The operators provide social platforms to connect the stakeholders within their hubs and provide networking opportunities as well. The design teams need to plan for the future and ensure that these are no longer luxuries but requirements for a well functioning coworking space which intends to grow and able to provide predictive technology to allow for space to expand and contract accordingly. Below is the data for the 3 identified markets: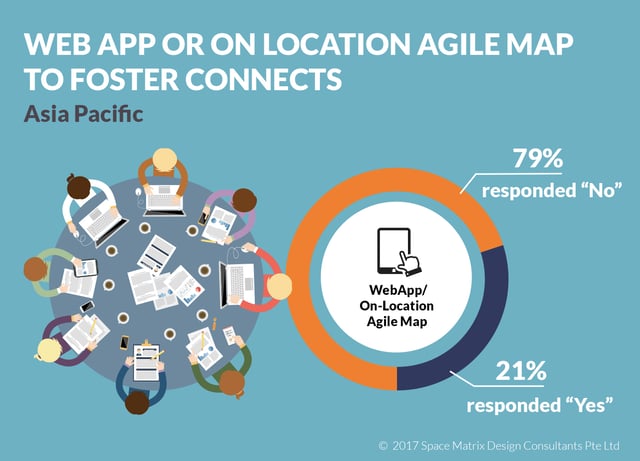 There are solutions especially in Singapore and Hong Kong that cater to only one type of profile example the Lattice 80 which focuses only on the fintech community.
Most others are focused on catering to a diverse section from a one woman company to a blue chip firm. The scale of users from a particular team or organisation ranges from anywhere between 4 pax to 15 pax to all the way upto 100 Pax.
Why are companies moving to coworking environments?
Many coworking spaces go to great lengths to curate their clients, often screening their clients with background checks so that the quality of the "alumni" and community is maintained at the highest level.
In order to design a more efficient coworking space, designers and operators need to be aware of why certain companies are moving to coworking spaces:
To do things simpler but faster

To revalidate their digital agendas

To bring about new thought and interactivity within and amongst certain teams

To be part of a quality community
Transformation teams and cross cultural teams such as IT/Ops interact with each other in these spaces. Several large coworking operators today have been known to make secure set ups for banking clients but such provisions naturally cost more.
How does one measure success for Coworking?
An increase in productivity is often one of the key measures of any kind of workspace. Therefore success is measured by achieving KPI's faster and it is not only about savings and cost only. It is more outcomes based. If your people are more productive/successful in coworking spaces then it works. (Definition of productivity is based on what you choose to measure based on your organisations needs).
Most coworking spaces that we sampled are still testing how technology works and tracking space utilization. The intention is to increase the number of interactions in person or within their virtual communities as well as ensure the qualitative aspect of these interactions as well.
It is the planners/designers duty to create the appropriate spatial experiences that amplify user performance as well as engagement.
Focus on creating energy and dynamism

Focus on the individual and use of new tech.

Malleable spaces from the start which can be reconfigured with minimal effort .
As Opex is managed per desk and de-risked for the companies, the social interaction remains the main attraction in "flex/coworking spaces"
Roadblocks in the sector:
Supply is growing and demand is growing - Most coworking spaces have extremely aggressive pricing - This opens up great opportunity for the end users and service providers. The business model needs to be clear - If operators don't understand which market segment they are facilitating then they are likely to fail and along with them the fledgling coworking communities and associated services .
Designers as Instruments of Amplification:
In the end, coworking spaces should focus on the human experience of creating spaces that enable people to be inspired, focus on the intention, facilitate needs as well as invigorate body, soul and mind. We as designers and planners are instruments of amplification, for a movement that has already begun.